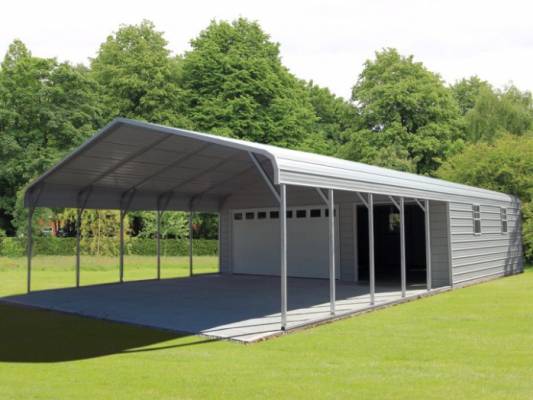 Are you looking for a secure parking space for your cars with an attached storage structure to keep some essential tools? A 3-car carport with storage is an ideal structure to protect multiple vehicles from external threats. It also gives plenty of storage area that you can use for several purposes.

A carport is made of a metal- steel or aluminum mostly. Different from a metal garage, a carport doesn't have four walls. However, a three-car carport with storage also features an attached structure with four walls. Also known as utility carports, they serve many purposes. You can use it as a shed for your multiple vehicles, a workshop, or an entertainment area outside your home. So, if you want to protect your vehicles and have a small workspace, a 3-car carport with storage is the right solution for you.

Now, the question is whether you should build your own 3-car carport. Although metal carports are easy to install, you require the assistance of an experienced professional. When you purchase a metal carport from a reputed online store, you get free installation and delivery services. But if you want to build and install it on your own, you can do it by following some easy steps.
Here are 7 easy steps (with pictures) to help you build your own 3-car carport:
Step 1: Make A Plan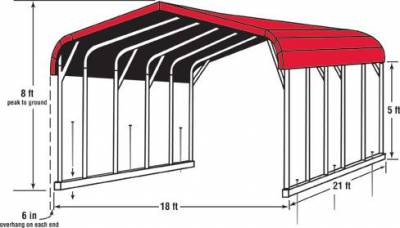 Before you start building a metal carport, you need to make a plan about how to do it. You should consider some key areas and get the plan together. They may include finding an appropriate area, figuring out size of the carport, deciding the entry points, number of doors/windows, and finalizing the roof type.
If you have a huge empty area, then you can make your carport as big as you want it to be. While making a plan, ensure it meets the guidelines of your local community.
Step 2: Prepare The Ground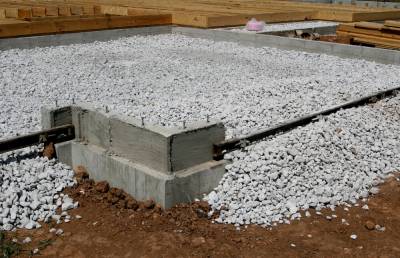 You cannot just buy important construction materials and start fixing them at your place. After getting the building permit, you need to prepare the ground for your project. Start by measuring the ground. As it is a 3-car carport with storage, make sure that the structure you are planning will effectively park your multiple vehicles while giving you a covered space for the storage purpose.
If it's not a concrete pad, then level the ground. You may require tools to remove the grass or other unnecessary elements.
Step 3: Build The Beams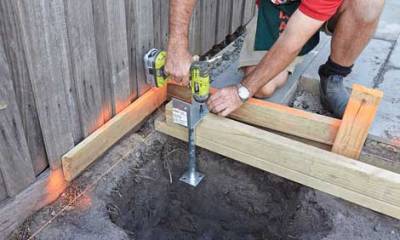 When the ground is leveled, dig holes for beams. While doing that, ensure that the holes are deep enough to hold the structure effectively. You can decide the number of posts considering your carport size and its storage space. Once the posts are installed, fill concrete into holes. It will make the structure stable. After that, fasten all the beams.
Step 4: Install The Roof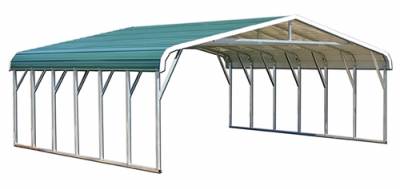 Installing a metal carport's roof isn't as daunting as fixing the roof of a wooden garage. Still, it requires you to be careful and pay attention to detail. You can fix all parts of a roof before fixing it on the structure. After that, you can install it. Use the right materials to fix it in its place. Ensure that you have fastened it in the right way where there's no space left for outside threats to enter the carport.
Step 5: Cover Storage Area With Side Walls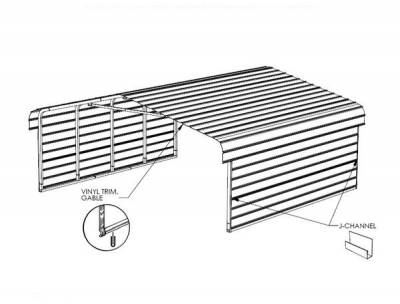 As your carport will also have a storage area, it is important to get metal walls and install them. Decide an area of your carport that you want to convert into storage space. After finalizing the portion, fix the metal walls around it. Leave a space for a window and a door. Install them in a manner that you get access to the storage space even when vehicles are parked in the carport.
Step 6: Check The Stability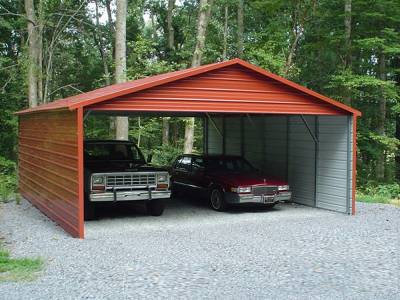 Your three-car carport with storage is effective when you install all of its parts in the right manner. Before concluding that everything is on its place and vehicles are ready to be parked under it, check the carport's stability. Don't hesitate to check its strength using different tricks. If you think the carport needs side panels to add more protection to vehicles, you can install them now and check the structure's stability again.
Step 7:Give Final Touch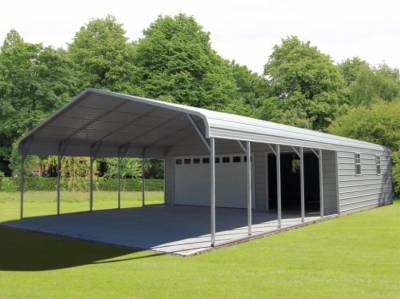 It includes checking the entire structure plenty of times, caulking, filling the gaps, and removing unnecessary items from the roof. Materials left over the roof and against the carport's wall can damage the metal. Remove them once you have installed all parts of the carport.

If you want to understand how a perfect 3-car carport with storage looks like or want to get an idea on your new metal carport, then check all carport types at Cardinal Carports. They are modern, cost-effective, easy to install, and easy to maintain.