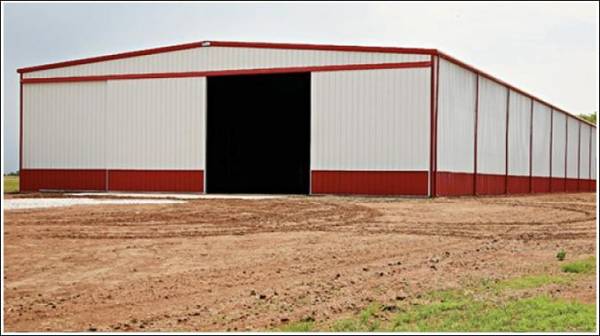 Metal buildings are becoming popular day-by-day and being used in almost every sector, from residential to farming. Earlier farm buildings were made of wood and now metal is used to build these structure because of the longevity and durability it offers. The functions of metal buildings are the same as wooden ones, however, former offers a lot of advantages over the latter. Here are 7 advantages of using metal agricultural shelters for farmers:
Economical
Prefabricated metal buildings are highly efficient and effectively designed with a minimal amount of metal. Thus, making it comparatively affordable and cost-effective structure. There is no other structure providing the same adaptability and durability that metal buildings offer at such affordable prices. As these buildings are prefabricated, therefore, there is no extra construction cost associated with its price.
Shelter Livestock
Livestock can easily fall sick due to extreme weather conditions and even they are highly prone to frost bite. A properly insulated metal building provide them full protection against the external threats. Your pigs, cattle, chicken, sheep are protected under agricultural shelters. Keeping livestock under metal structures offers multiple advantages including less risk of illness, protection from external threats and extreme weather conditions.
Provides protection to farming equipments
Farming equipments are highly lucrative and expensive that is why they need proper protection. You can store equipments including tractors, harvesters, trailers, balers, and ploughs under a metal building. Places with extreme weather conditions require metal buildings for better protection as farmers want these equipments to work properly and last longer. Keeping farming equipments outside will prone to corrosion, UV damage, and rust. Therefore, it is a smart choice to install a metal shelter for farming practices.
Storage for feed and product
Feed and products require a space free from water, animals, natural calamities and other external factors. Installing a metal building will help you keeping feed and other product from becoming
unusual and wet. For protecting feed and fodder from external threats, all you require is a metal building to store these things. Now you are no longer required to bear all those expenses and loss due to weather conditions by installing a metal building for farming.
Easily customizable
Metal buildings are easy to expand as they are highly customizable. You can make addition or omission in the structure according to your farming needs. You can select the size, color, and insulation requirement depending on the areas you reside in. Whether you need a completed enclosed building or a well-ventilated structure, a metal building can be built easily according to your needs.
Long lasting
Nowadays agricultural shelters are built with metal as it is highly durable. As compared to any other material metal lasts for a longer time. Throughout the making, process metal is treated with chemicals to prevent it from getting damaged from rust and corrosion. The metal building will last for decades in comparison to wood or aluminum.
Require minimal maintenance
Once installed, metal buildings are virtually maintenance free. All you need to do is keep up with your farming as it requires little to no maintenance. These structures are coated with paint and processed in chemical making it highly durable and strong. You don't have the time to worry about building maintenance when you are growing crops and plants. You just need to hose off the dust time to time but not more than that.
In Final Words
Metal buildings provide numerous benefits for farmers. If you are looking for a metal shelter, you can contact us and get your easily customizable agricultural shelter. We specialize in customizable metal barns for farming.